Concert
Askers Dodge (Livestream) - Antiviral Session #19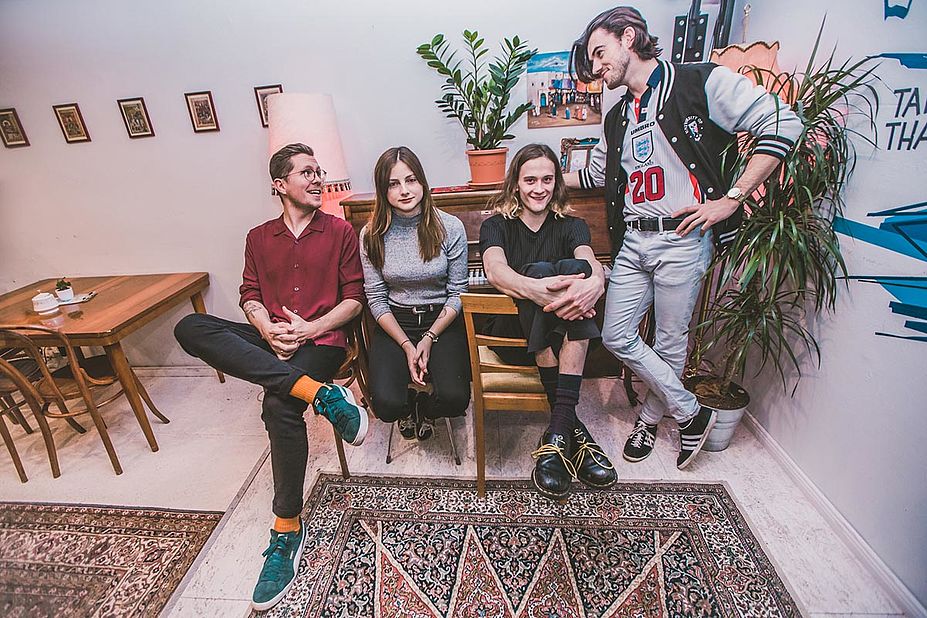 Antiviral Session #19 LIVESTREAM aus dem Badehaus
Samstag 4.7.2020 | 20:30 Uhr
Askers Dodge

🎥 Stream:
https://www.facebook.com/Badehaus.Berlin/live/
https://www.youtube.com/c/BadehausBerlinTV

✊ Support us! ✊
Der Livestream ist kostenlos, trotzdem kannst du die Künstler*innen und das Badehaus unterstützen, alle Einnahmen werden 50/50 geteilt:
➡️ Virtuelle Tickets: https://bit.ly/antiviral19
➡️ Spende via PayPal: https://www.paypal.me/badehaus

Mit freundlicher Unterstützung von fritz-kola

Based in Berlin Askers Dodge have been developing their unique musical style since 2017 and have recently emerged refreshed from their initial direction of Heavy-Indie.

Reinvented with the most recent EP "Taste of the Week" (released in March 2019), the band manifested their new sound inspired by the 60s and the Britpop era with their singles "No More Mondays" and the most recent Single "10".

Having shared stages all over Germany and England with artists like Sextile, Last Dinosaurs, Giant Peach, Surfbort and local bands such as Ponte Pilas, Askers Dodge have developed a respectable live-show experience with a stylistically broad discography and a loyal following in their hometown.
To overview