Debate
Burning Futures: On Ecologies of Existence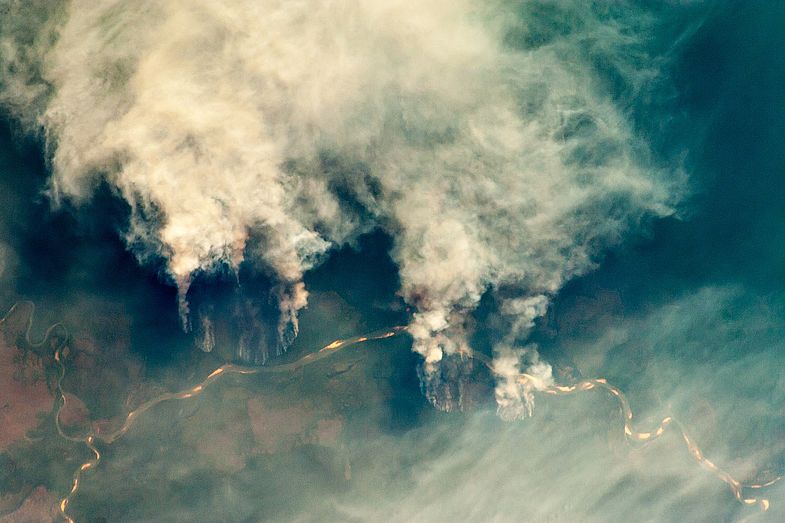 Burning Futures: On Ecologies of Existence #9 Future Ecologies: Compounds, Breakdown, Reparation

Mit Maria Puig de la Bellacasa & Dimitris Papadopoulos

Moderation: Margarita Tsomou, Maximilian Haas

Dialog / Podcast

Im Rahmen der Reihe "Burning Futures: On Ecologies of Existence"

Im Anschluss weiterhin verfügbar in der HAUthek


Burning Futures kommt ins Gespräch mit Maria Puig de la Bellacasa und Dimitris Papadopoulos, zwei Personen, die ihre Forschung und ihr Wirken seit Jahren auf ökologische Philosophie und transformatorische Praxis zwischen Naturkulturen und Technowissenschaften fokussieren. Bellacasa wendet in ihrem viel gelesenen Buch "Matters of Care. Speculative Ethics in More Than Human Worlds" (Minnesota University Press, 2017) die feministische Tradition der Sorgearbeit auf planetarische Dimensionen an, während Papadopoulos neue grüne chemische Innovationen mit der Formierung von sozialen Bewegungen in "more-than-human-worlds" verbindet.

Im Podcast diskutieren sie mit Maximilian Haas und Margarita Tsomou über die Spannung zwischen ökologischem Kollaps und der Reparierbarkeit von Welt.


To overview