Lecture
Designing Sense: From Fechner to Facebook Reality Labs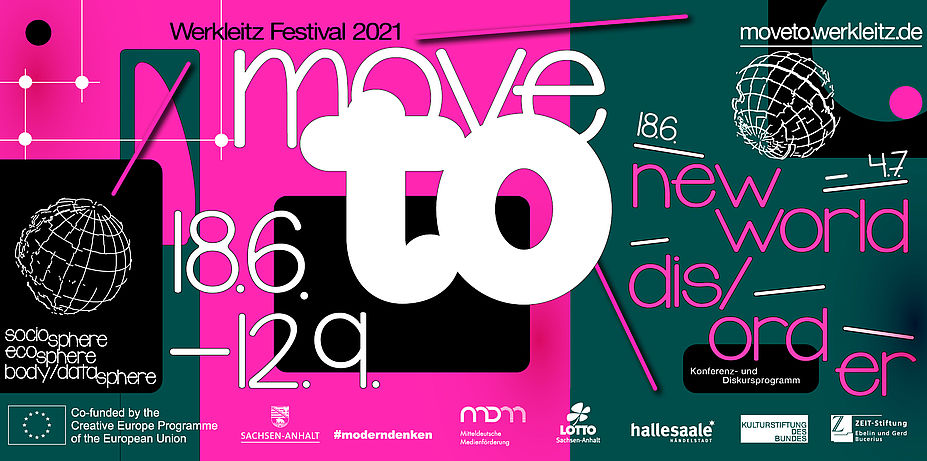 Werkleitz Festival 2021 move to …
Konferenz- und Diskursprogramm new world dis/order
18. Juni – 4. Juli Halle (Saale)

#DIGITALE KÖRPER UND SINNE
Designing Sense: From Fechner to Facebook Reality Labs
Keynote Vortrag mit Chris Salter (CA) und einer Respondenz von Karin Harrasser (AT), moderiert von Christoph Engemann (DE)

In seinem Vortrag zeigt Chris Salter – Autor des in Kürze erscheinenden Buches Sensing Machines. How Sensors Shape our Everyday Life – auf, dass man Sinneswahrnehmungen nicht nur mit Hilfe der Mathematik quantifizieren, sondern eine solche Theorie auch in eine Designstrategie umsetzen kann, um eine untrennbare Verbindung zwischen Empfindung, Handlung und Wahrnehmung für unsere neuen erweiterten Realitäten zu schaffen. Karin Harrasser (Autorin von Körper 2.0. Über die technische Erweiterbarkeit des Menschen) wird ausführlich auf seine Gedanken eingehen.

Das Konferenz- und Diskursprogramm new world dis/order findet in deutscher und englischer Sprache statt und wird simultan übersetzt. Das gesamte Programm wird als Livestream übertragen: 

https://moveto.werkleitz.de
Frei und ohne Anmeldung zugänglich.
To overview