Concert
Dmitry Shishkin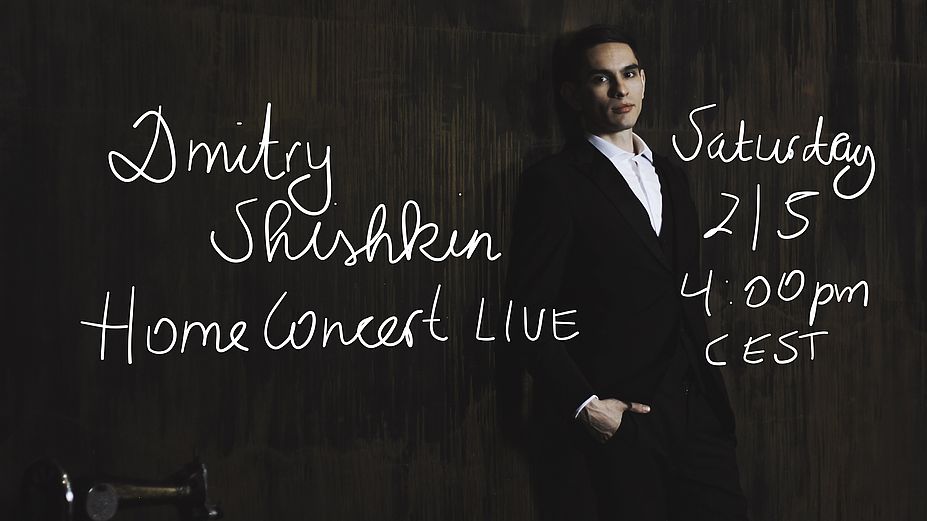 Home Concert Live mit Dmitry Shishkin.

The young Russian pianist Dmitry Shishkin is critically acclaimed by the international press for his creative approach to music, his individuality and his brilliant piano skills: "In Shishkin's playing we can hear both excellence and playfulness." In June 2019 he was awarded the Silver Medal at the XVI International Tchaikovsky Competition. In November 2018 Shishkin won the First Prize at the 73rd Geneva International Music Competition where he performed with the Orchestre de la Suisse Romande.

'Listening to his playing, I am reminded of what one famous German publisher (S. Fischer, publisher of Thomas Mann) liked to say of manuscripts – either there is charm, or there is not. Shishkin's charm lies primarily in his performing individuality. It is conveyed in all aspects of his playing: in the sound and its colours, in the use of the pedal to bring out even more colours and at the same time transparency, in its natural phrasing, in its rubato – light and poetic', the pianist Boris Bloch has said of him.
To overview