Concert
Into The Shed Exclusives Vol. 7 Neumann / Schick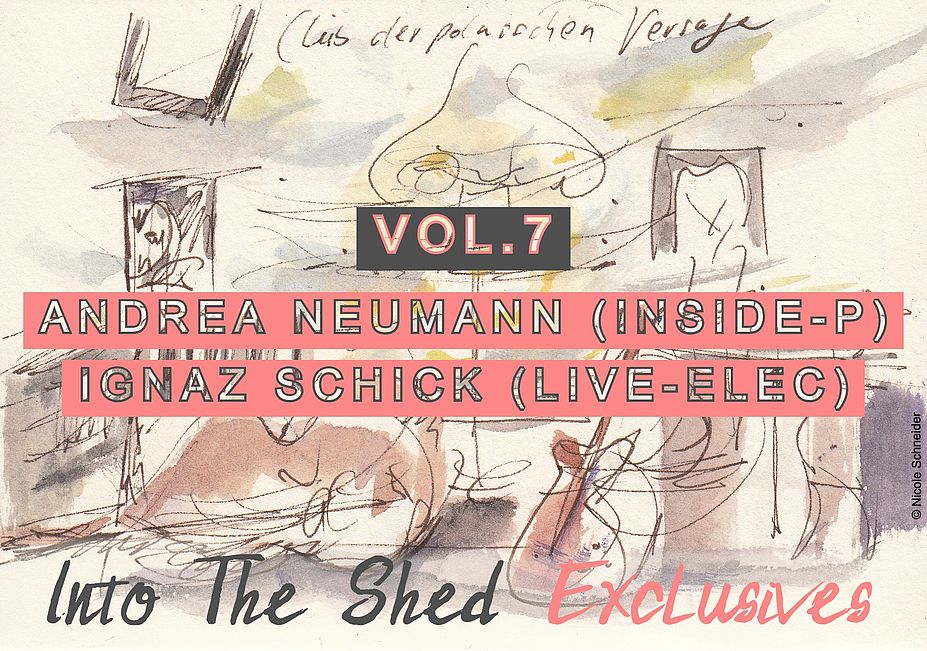 Into The Shed Exclusives vol. 7

Andrea Neumann - inside-piano
Ignaz Schick - turntables, live-electronics

Ticket price: 10 EUR.
Time: 09.08 at 9:30 pm CET.
Duration: 1h.

https://www.eventbrite.com/e/into-the-shed-exclusives-vol-7-neumann-schick-tickets-113597938492

"Arid, abstract, and cerebral, Schick's live electronics and Neumann's "inside-piano" converge somewhere between British free improv, German electronics-based improv, and electroacoustics. Occasional bursts of metallic sounds shaped like a human gesture, glitches, lo-fi electronics, and noise come together nicely." (Francois Couture, All-Music Guide)

Petit Pale (Neumann/Schick) will present a special set of original compositions exclusively for the Into The Shed Exclusives.

Tune in in just three easy steps:
1️⃣ You buy a ticket via https://paypal.me/intotheshed. Reference: "Vol.7".
2️⃣ You get a confirmation email with all the access data (on the 09/08).
3️⃣ You log in and watch it. Voilà!
To overview