Concert
Into The Shed Exclusives Vol.4 Kosack/Sundland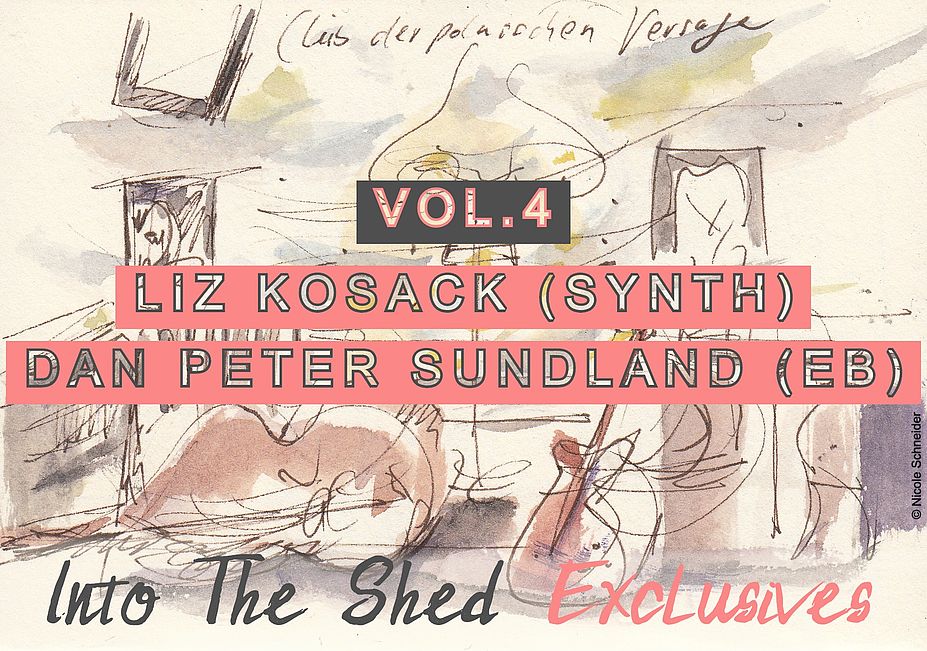 Into The Shed Exclusives vol. 4

RRR for the Into The Shed:
Liz Kosack - synth & masks
Dan Peter Sundland - bass

https://www.rrrduo.com

Ticket price: 15 EUR.
Time: 3.07 at 9:30 pm CET.
Duration: 1h.

https://www.eventbrite.com/x/into-the-shed-exclusives-vol4-kosacksundland-tickets-110759749392

Tune in in just three easy steps:
1️⃣ You buy a ticket via https://paypal.me/intotheshed. Reference: "Vol.4".
2️⃣ You get a confirmation email with all the access data (on the 03/07).
3️⃣ You log in and watch it. Voilà!
To overview