Concert
Katya Tasheva + Yuriy Gurzhy Unplugged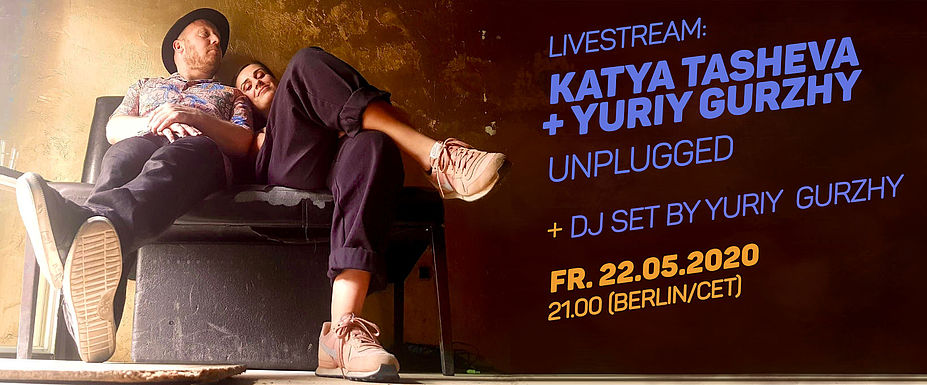 + DJ Set by Yuriy Gurzhy

Friday's DJ streams with Yuriy Gurzhy became our new tradition. However, this Friday will be DIFFERENT...and very special! It's gonna start with a live act!

Katya Tasheva comes from Varna, Bulgaria, Yuriy Gurzhy is from Kharkiv, Ukraine. They met in Berlin in 2011. Together they are much more than just a quarter of the Emigrantski Ragamuffin Kollektiv RotFront, the band they've been both playing with.

There's some special connection between them, after watching these two for a couple of minutes you can't help but start giggling and sing along. They have stories to tell, and then there are the songs... you might recognize some if you're a RotFront fan, but you've certainly never heard them this way - unplugged and stripped down. But there are also some brand new ones, fresh out of the oven, and some spontaneous cover versions as well. Charming and chaotic, hilarious and sweet - don't miss Katya and Yuriy live stream from the Panda Theatre!
To overview