Concert
Petra Nachtmanova @ The Witches Tales - Live @ Bulbul Berlin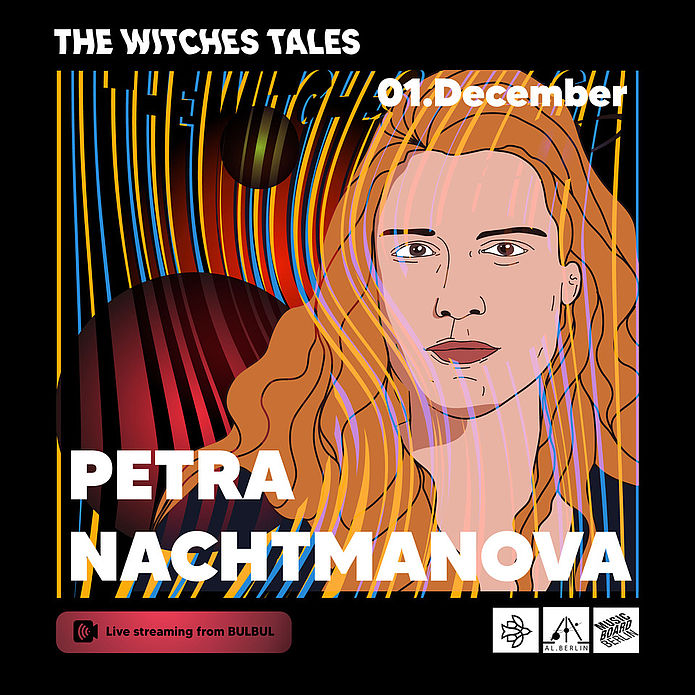 AL.Berlin thrilled to present:
Live From Bulbul Berlin.
Petra Nachtmanova in The Witches Tales.
The Witches Tales will Be Streaming Event every Tuesday during December From Bulblul Berlin.

The winter is here, and the wind is blowing.
Bringing ideas and sounds from far away,
Calling for healing and spirits from hell.

Against corona and old myths, the witches are here to hunt. To sing and dance, to curse patriarchy oppression, and binaries. They will celebrate laziness and hard work, personal stories, resistance, a memory of our home, and the diversity of our lived experience.

Every Tuesday night during December In a series of four live musical acts Hosted by the brilliant harridan DR. Samaher!

The streaming will be open freely Of Course! ; but ticket money will serve as a crucial support to help us pay the rent and get relief in this hard time of Covid-19. This way you make sure we are still there for you While in lockdown, even if only online, and surely will be waiting to host you live and survive after we pass this crazy test strengthened together! Bulbul is about the meeting point with the community and it doesn't exist without YOU!
To overview