Concert
Phon'o Rama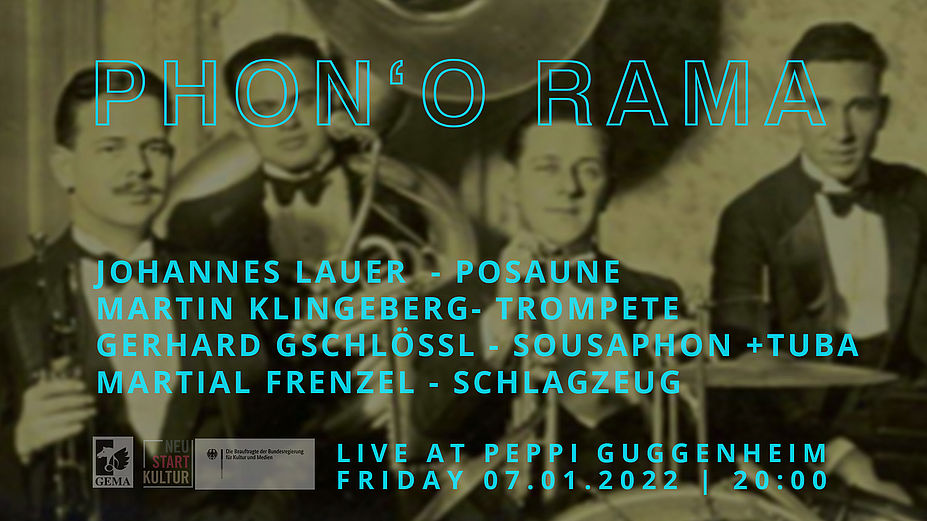 Johannes Lauer - Posaune
Martin Klingeberg - Trompete
Gerhard Gschlössl - Sousaphon +Tuba
Martial Frenzel - Schlagzeug


Man nehme die Musik der blues- und gospelgetränkten Marching Bands aus New Orleans und vermenge sie mit Afrobeat, Soul, Jazz (diverser Couleur) und anderen Ingredienzien, verührre das Ganze mit Witz und Ironie und lasse vier hervorragende und etwas verrückte Musiker darauf los, heraus kommt ein brodelndes Gemisch, das sowohl Kopf als auch Beine anspricht und einen bis zum letzten Ton nicht von der Leine läßt. Das ist phon-O-rama aus Berlin.

Eintritt frei - um angemessenen Kulturbeitrag wird gebeten.
Free entry - it is suggested to give some money if you like the band.

Aktuell gilt die 2G Regel.


To overview