Dance
PHYSICAL DRAMA Online Kurse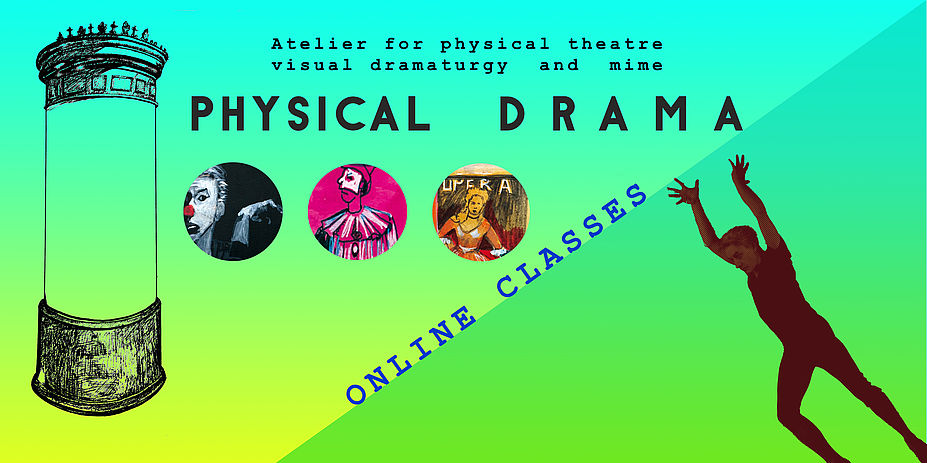 PHYSICAL DRAMA online


PHYSICAL DRAMA is first of all a regular training by Pablo Volo for physical performers coming from dance, theatre or circus, who like to improve their abilities through the technique of Etienne Decroux 'corporeal mime.'

We will also devellope a 'conversation piece' that in some months we will film like we have done with the Kafka's desk in June.
https://vimeo.com/494789821/d90b0e714a?fbclid=IwAR01VKeRN6HoMhFQOZPqkskf-93SRw_PW85yVGuutK6Um7hhh5l4IUCd1RU



physical theatre training 3 X week
⏰ Wednesday Friday Saturday. 18 h
8 euro [ pay after class bank transf.]

Theme of the week : Pinocchio
questions ? write or phone www.pablovolo.com
whatsApp: +49 01577 61 33 846
www.pablovolo.com

every level welcome. just Zoom In !

To overview