Movie
Ghosting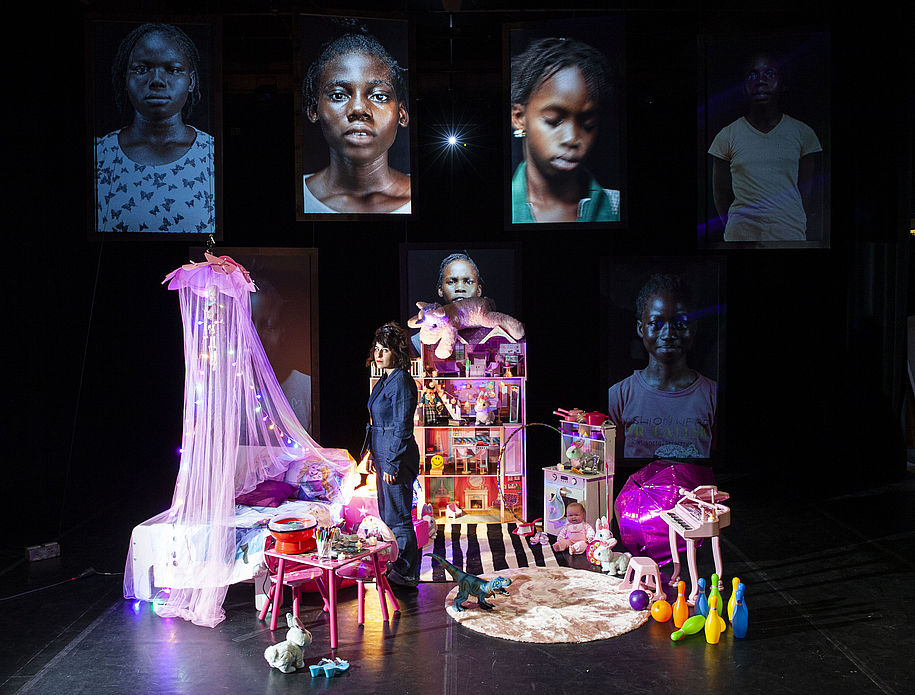 »Mummy Sahar, it's so painful that you suddenly stop reply my chats and you didn't say anything concerning the things I asked you. It might be, that you're very busy over there, but you didn't tell me, which made my feelings down.«

Die Berliner Performerin Sahar Rahimi (Monster Truck) wird von ihren Kollaborateur:innen aus Lagos (Footprints of David) pandemiebedingt geghostet und verschanzt sich im Theater. Die Abwesenheit ihres Teams kompensiert sie mit emotionalen und ökonomischen Ersatzhandlungen, in die sie sich unter den Augen der digitalen Abbilder der 7 Performerinnen verstrickt. Vom Paketdienst wird schließlich Anjoola 2 geliefert, die dreidimensionale Entsprechung des kleinsten Mädchens der Gruppe Anjoola Faniyi, dessen Wünsche und Phantasien ganz abgekoppelt vom realen Vorbild endlich gesteuert werden können.
Ghosting ist ein Solo mit Vielen. Mit Bildern in Berlin und Lagos entstand ein Film über das Zusammensein und das Verlassen werden, über das digitale schlechte Gewissen, jugendliche Konfliktvermeidung und transkontinentale Machtspielchen.

Am 28. Februar findet um 19 Uhr ein online Q&A mit dem Team statt.
To overview