Performance | Theatre Play | Comedy | Movie
It's Mime Time! - Review Season 3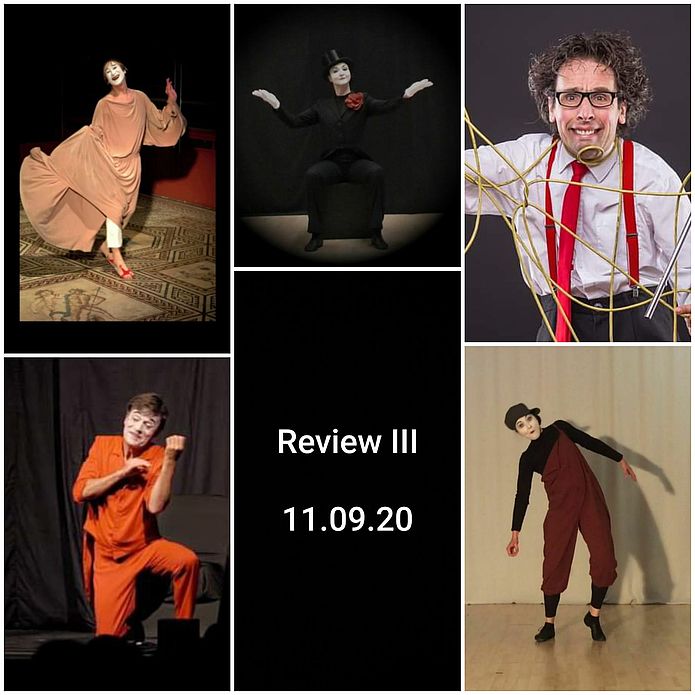 Die dritte Staffel von It's Mime Time neigt sich dem Ende zu. Auch nächste Woche laden wir Sie wieder zu einem abwechslungsreichen, ca. 60-minütigen Pantomimenabend ein:
Milan Sládek präsentiert sein einzigartiges Stück "Narcissus" als Hommage an die klassischen Wurzeln der Pantomime. Csaba Méhes zeigt uns sein unterhaltsames Stück "Hands", ein klares Beispiel für das Stilelement des belebten Objekts in der Pantomime. Mit "Schlamassel" geht weiter mit einem humorvollen Stück von Katja Grahl. Schliesslich können wir einen Blick hinter die Kulissen des beeindruckenden, tauben Pantomimekünstlers JOMI werfen.

=== English Version =========================

The third season of It's Mime Time is coming to an end.
Once more, next week we invite you to a varied, ca. 60 min, pantomime evening:
Milan Sládek presents his unique piece "Narcissus" as a homage to the classical roots of pantomime. Csaba Méhes shows us his entertaining piece "Hands", a great example of the stylistic element of animated objects in pantomime. "Shemozzel" continues with a humorous piece by Katja Grahl. Finally we can take a look behind the scenes of the great, deaf pantomime artist JOMI.
Enjoy it! Like it! Share it!
To overview