Dance | Kids Program
SHUT UP AND DANCE – Tanz-Performace von Christoph Winkler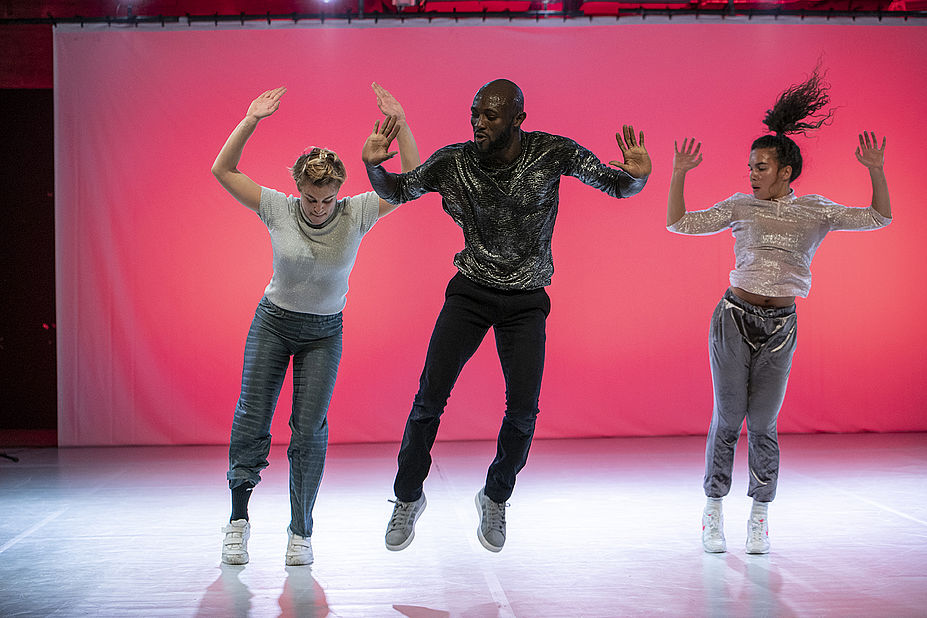 SHUT UP AND DANCE – eine energiegeladene Tanz-Performance von Christoph Winkler

für Kinder ab 8 Jahren

Musik, Sprache und Bewegung sind eng miteinander verbunden: Sprache wird in Songs zu Musik. Musik macht Rhythmus, und der ist gut zum Tanzen. Tanz ist wie die Sprache eine Möglichkeit, sich auszudrücken. Aber wie tanzt man zum Beispiel einen Witz?

Inspiriert von Popsongs untersuchen drei Tänzer*innen aus Kanada, Deutschland und Burkina Faso, wie sich Worte und Bewegung gegenseitig beeinflussen. Mit ihrem Körper, aber auch auf Deutsch, Englisch und Französisch vergleichen sie Möglichkeiten ihres Ausdrucks.
Zusätzlich fließen Videoschnipsel ein, die auf der Straße gedreht wurden: Passant*innen wurden gebeten, einen beliebigen Satz zu tanzen, zum Beispiel "Ich will Kaffee!".

Shut up and dance macht Spaß, es reißt mit und verschafft jedem/jeder den einen oder anderen Ohrwurm ...
To overview