Concert
"The Music Goes Round And Around"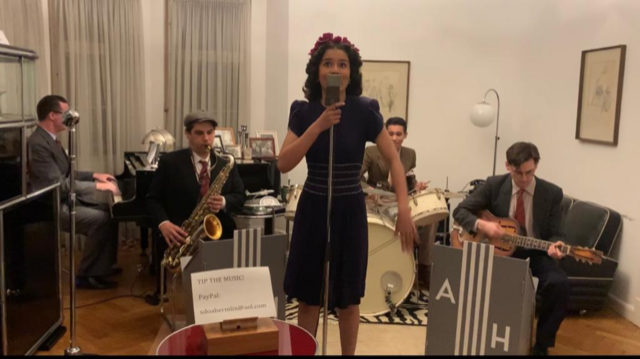 Live Swing Session

The Swingin' Hermlins!
"The Music Goes Round And Around"

In diesen Zeiten können wir leider nicht mehr öffentlich auftreten. Deshalb spielen wir für Euch jeden Tag ab 19 Uhr live eine halbe Stunde authentischen Swing aus den 30er Jahren.

Mit dabei sind:
Andrej Hermlin (Klavier)
David Hermlin (Schlagzeug/Gesang)
Rachel Hermlin (Gesang)
Daniel Duspiwa (Saxophon)
Jörg von Nolting (Cornet)

Momentan haben wir keinerlei Einnahmen. Deswegen freuen wir uns natürlich über jede Unterstützung.

Tip The Music via PayPal: sdoahermlin@aol.com

Bis dann um 19 Uhr und Keep Swinging!





To overview