Concert
The Trouble Notes LockDown Concert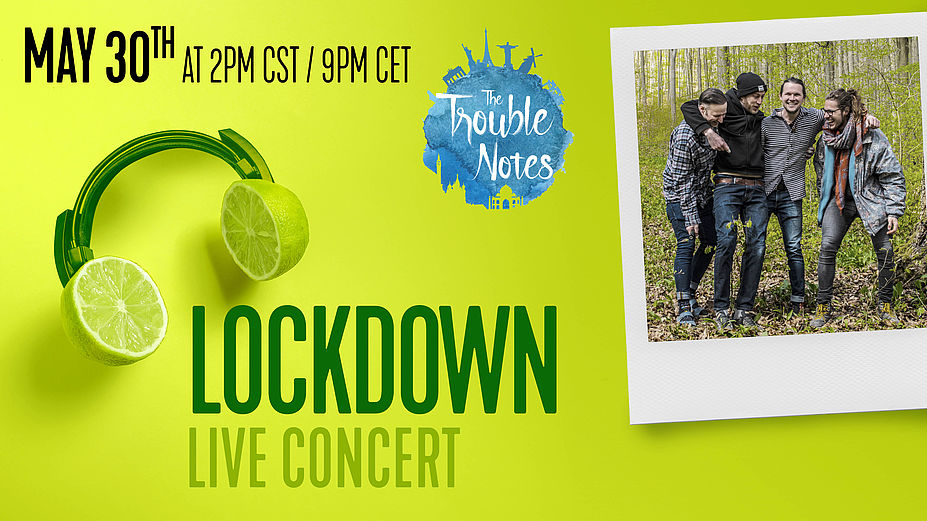 Two months ago the instrumental world fusion band The Trouble Notes arrived in the forest of Northeim from Berlin. Their car was packed with their music equipment, enough for an entire recording studio.
The Yoga Studio which was transformed into their Lockdown Studio was meant to be a brief escape from the city while the craziness of the pandemic would pass. Here the four musicians would work on new music, record, and create their lockdown concert series. Next week, they will return to Berlin.
But before they depart, they will do ONE LAST Lockdown concert from their Lockdown Studio.
In it, The Trouble Notes will feature some new songs, some improvisations, and a few of your favorite oldies with a new look and energy. This final concert will be special, it's the last one from this place that has been their home for over 9 weeks. The Trouble Notes hope you will enjoy the Online Show. Once again this one will be donation-based, and it continues to help keep them afloat while they wait for concert halls and festivals to begin opening back up and booking again.
To overview